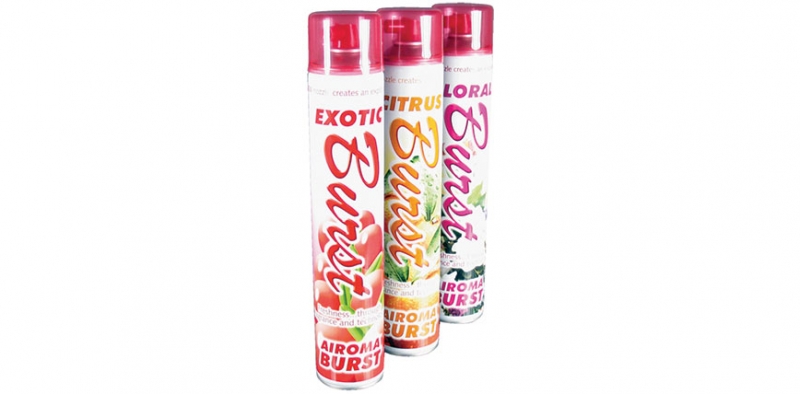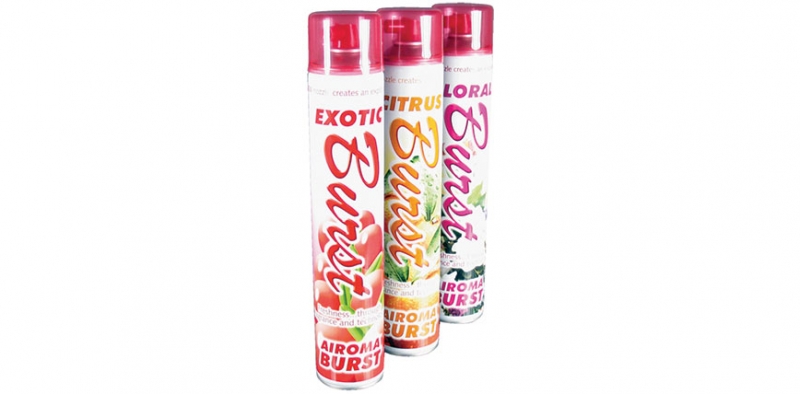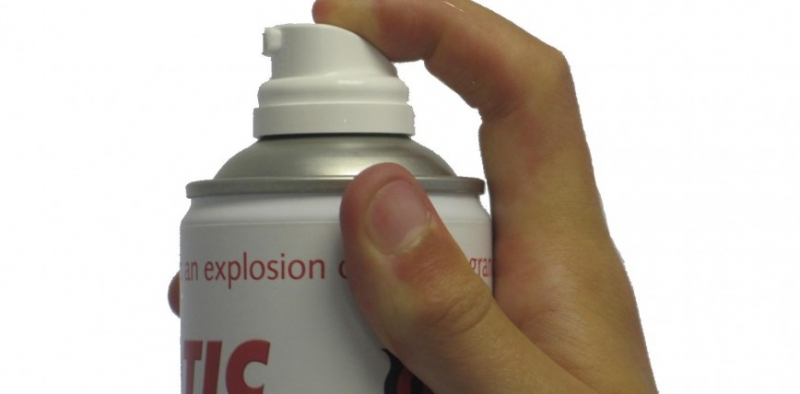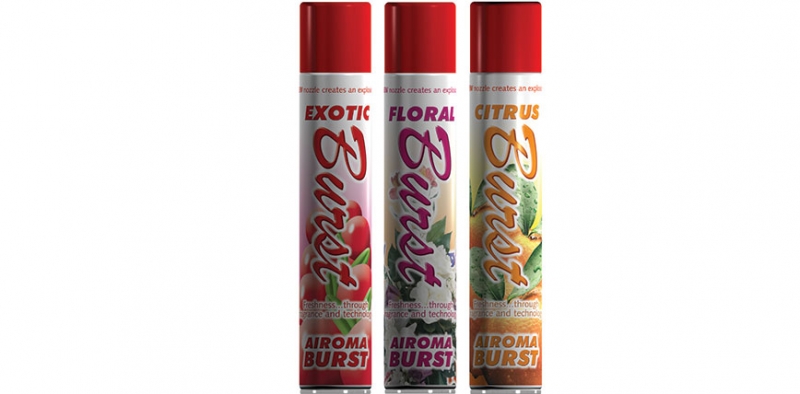 Airoma® BURST Hand Held Large Fragrance Aerosols
Fast, powerful and effective bursts of fragrance.
The Airoma® BURST collection of fragrances work to eliminate pungent odours quickly and effectively with just one explosion of fine fragrance. The large nozzle creates a short and powerful burst to fragrance a room instantly.
Particularly suitable for large areas, Airoma® BURST is ideal for when a fast and effective solution is needed. It can also be sprayed on to fabrics for a fresh long-lasting fragrance.
Features
Hand held for instant application.
Powerful spray action to reach even the most inaccessible of locations.
One burst is effective in room sizes up to 1200m3
3 highly distinctive and popular fragrances.
Ideal for areas such as washrooms, offices, toilet areas, care homes, hotels, reception areas, school classrooms and anywhere where fragrance is required.

Send us an Enquiry