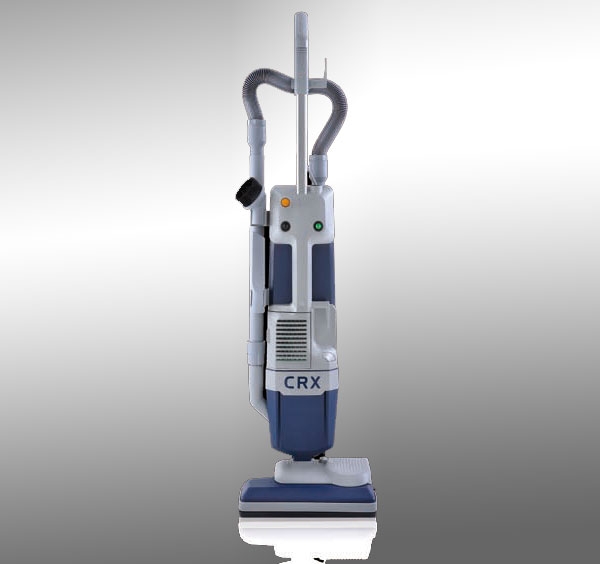 Upright Vacuum Cleaner 16 : TEUV03
Model: CRX16
LCC Light , pratical
Entry level Professional Upright
Vacuum Cleaner
• Functional design
• 2 motors / vacuum motor World- Cup high-efficiency
• Flat-belt transmission
• Multi-level filtering system: double layer dust sack double filter for engine protection external filter (washable)
Available in two sizes
The low profile and the ability to continue to operate when the handle is completely flat to the floor allows the LCC line to clean under furniture.
Superior edge cleaning with either size model allows for deep carpet cleaning along the baseboard.
The on-board flex hose provide for quick and easy cleaning of both high-up and difficult to reach areas.

Send us an Enquiry