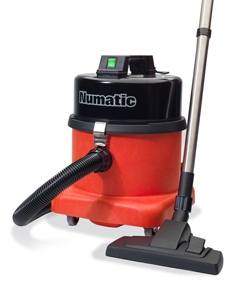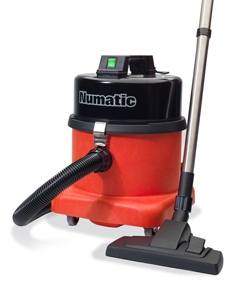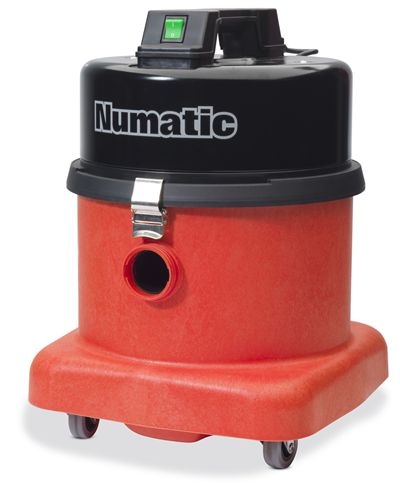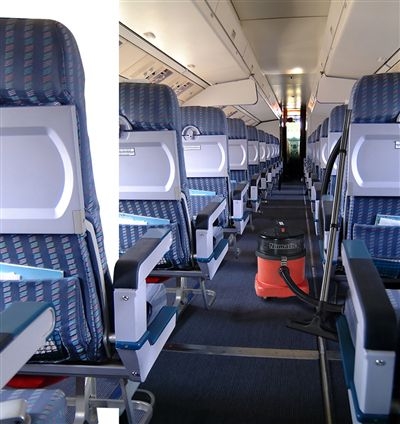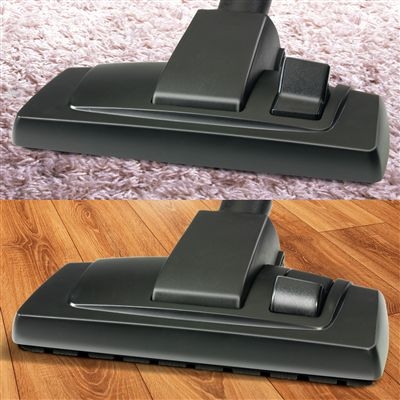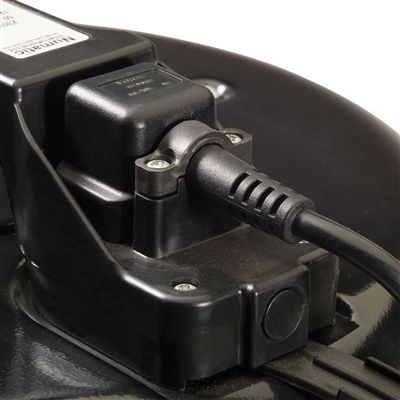 NMDV03 - Dry Vac
Model: NVQ 380-22 (Red) with Kit A1, 1200W, Hi / Low Control, Capacity: 15ltrs
The NVQ-380 really does incorporate the best of all worlds in commercial terms. On the top you have the advanced all-steel deep-drawn power head incorporating our Microtec sound reduction system; the superb Twinflo' high performance motor.

The filter system is nothing less than 3-stage Tritex making sure that what goes in stays in. The container is our exclusive Structofoam and this, in itself, is warranteed for 3 years providing exceptional strength with no weight penalty. Structofoam is used extensively in our bigger machines having proved itself year in, year out for more than two decades.

• Comprehensive accessory kit AS1 with stainless steel tube set.
• Reliable TwinFlo motor.
• Nucable plugged easily replaceable cable.
• Tritex filtration.
• 15L capacity
• B rated energy efficient.
Specifications
| | |
| --- | --- |
| Energy Efficiency Class | B |
| Carpet / Hard Floor | C / C |
| Dust Re-emission | D |
| Sound Power Level | 75dB |
| Annual Energy Consumption | 32.5 kWh/annum |
| Capacity | 15 L |
| Suction | 2350 mm H2O |
| Cleaning Range | 26.8 m |
| Weight | 8.5 kg |
| Dimensions | 355x355x485mm |
| Motor Power | 780 W |
| Power | 230V AC 50/60Hz |
More Products in Dry Vacuum Cleaners