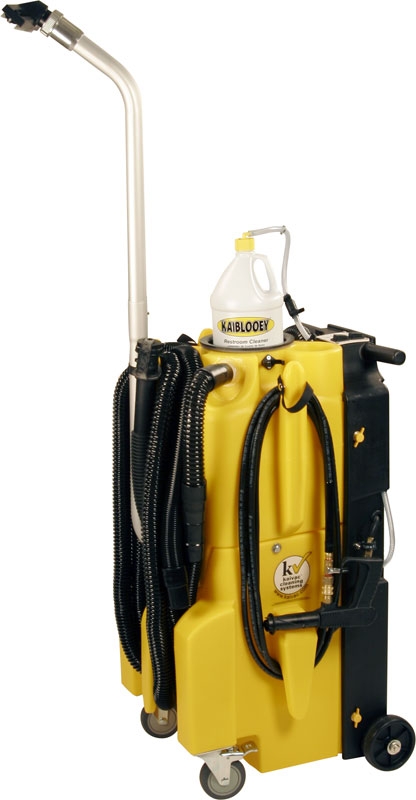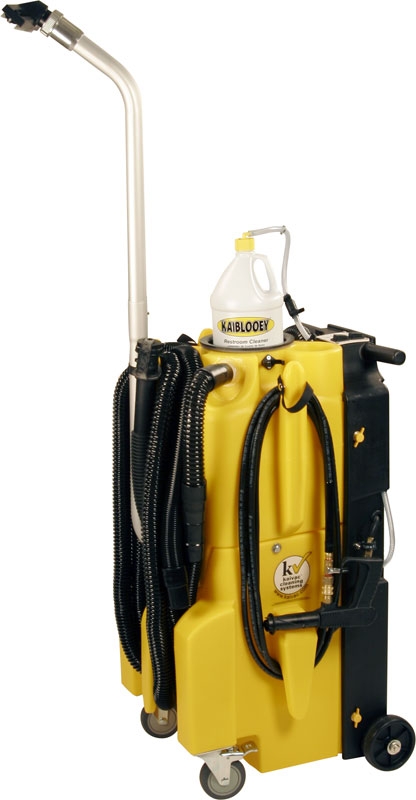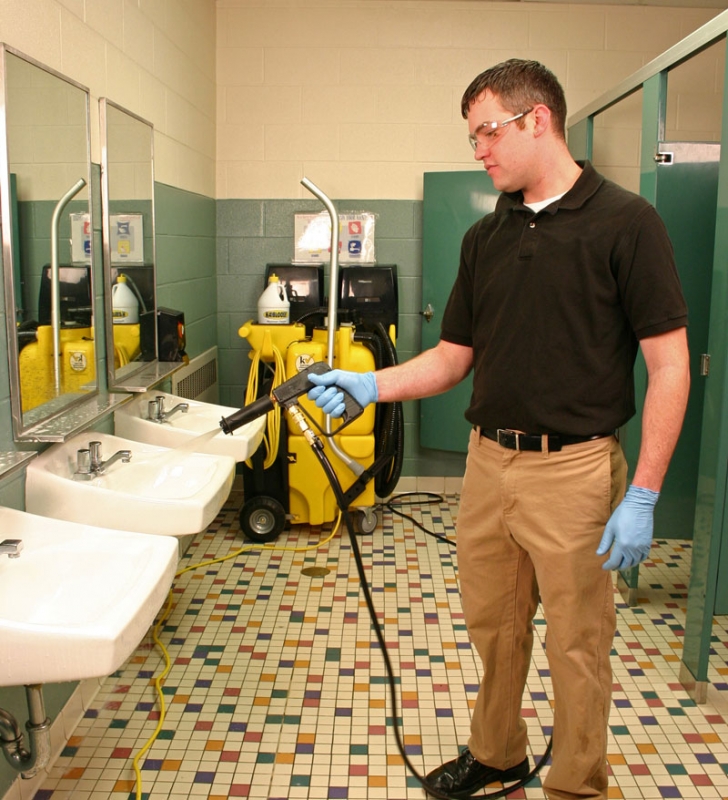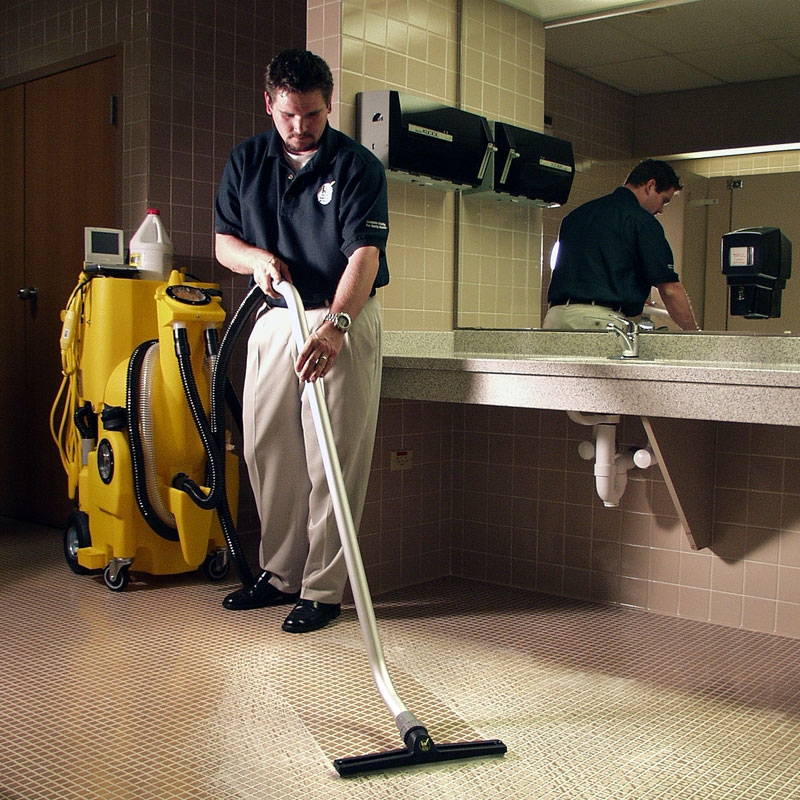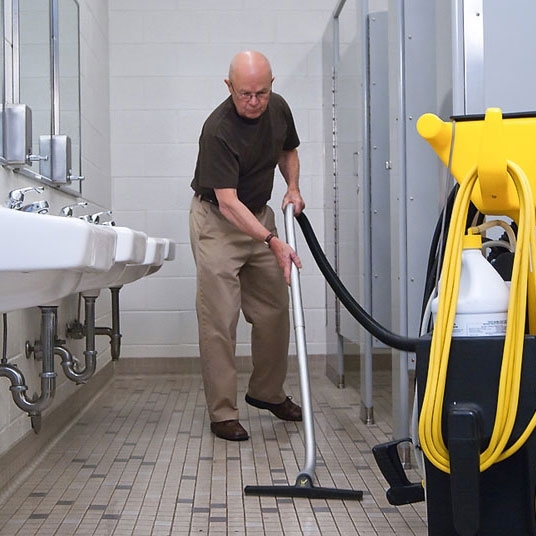 KaiVac 1250 No-Touch Cleaning® System
Compact, lightweight, easy to maneuver and transport
Accessories for the Autovac
CODE
DESCRIPTION
Replacement Consumables for No Touch Cleaning Machines KV1250 & KV1750
KVCM21
Replacement Squeegee Blades (2pcs required for NTC Machines)
KVCM22A
S/s Wheel Assembly for Squeege Head (2pcs required for Dispense & Vac)
KVCM26
Squeegee / Brush Head 14" Complete (2pcs required per set)
KVCM25
Mohawk Grout Brush
Sliky vaccum hose 50''
Chemicals
KVCC01
Kai Blooey Mild Acid Cleaner(for washroom), Packing: 4 x 1gln/case
KVCC03
Kaidri Drying Agent(, Packing: 12 x 1quart/case (1quart = 964.35ml) for NTC to add in water
The KaiVac 1250 is compact, lightweight, easy to maneuver and transport. But don't let its size fool you. It packs a powerful 500 psi pump and a heavy duty three-stage vacuum motor. In addition, it supports many add-ons and attachments that round out its already versatile performance.
HIGH-POWERED INDOOR PRESSURE WASHER
This high-pressure spray effortlessly washes away soils, bacteria and other bio-pollution that other cleaning methods leave behind - leaving fixtures, floors and walls sparkling clean.
RELIABLE WET VACUUM MOTOR
Well built and reliable, the powerful 3-stage vacuum motors in our No-Touch Cleaning systems efficiently remove all soils, bacteria and cleaning solution, leaving floors clean, dry, free from bio-contaminants and ready for immediate use.
INDUSTRY'S BEST SQUEEGEE BLADES
Developed for cleaning performance and durability in "hostile" environments, our squeegee blades are engineered for maximum soil removal. Plus, they're chemical, grease-and wear-resistant for extra-long life.
CONVENIENT DUMPING & FILLING
Save time and avoid worker injuries by dumping dirty water in the nearest toilet through the drain hose and filling clean water at the nearest sink with the fill hose.
ACCURATE CHEMICAL METERING
Save on chemicals with color-coded tips that control accurate metering of our chemicals from 1, 2, 4, 8, and 20 ounces per gallon. Charts are included to match color tips for appropriate dilution.
CLEAN OUTSIDE AREAS
Drive-thrus, parking lots and sidewalks are a challenge to clean and are subject to environmental regulations and fines. The Kaivac vacuum collects all water and soils for safe, environmentally-friendly disposal.
EASY MANEUVERING & TRANSPORTING
Caster wheels in the front and flat-free non-marking pneumatic tires on the back make Kaivac easy to steer, maneuver and load into a vehicle.
REMOVABLE ENGINE COMPARTMENT
The removable 'black box' engine compartment provides easy access to all mechanical components. Plus, it can be removed for easy shipping or exchange without using tools.
QUIET OPERATION
Kaivac makes the quietest systems on the market today. Perfect for round-the-clock cleaning in noise sensitive areas like hospitals and nursing homes.
CHEMICAL-FREE CLEANING
In tests conducted by an independent NELAP-accredited laboratory, Kaivac's 500 psi No-Touch Cleaning systems removed greater than 99.9% of targeted bacteria when used with plain tap water only.
MULTI-MEDIA TRAINING MATERIALS
In addition to on-site training, each system comes with a complete set of training materials including easy to follow charts and videos.
HEPA FILTRATION EXHAUST AND BLOW
All Kaivacs include HEPA filtration on wet or dry vacuum exhaust for optimum indoor air quality. Plus, the 300 mph HEPA filtered blower allows you to effortlessly and instantly dry fixtures or dust high areas.
MULTIPURPOSE OPERATION
No-Touch Cleaning systems can tackle just about any surface and space in any type of facility. These versatile machines accommodate a variety of quick-connecting accessories that enable wet or dry cleaning on hard or carpeted surfaces throughout the building.
FLOOR SAFETY
Kaivac's No-Touch Cleaning® and Crossover Cleaning™ systems have been certified by the National Floor Safety Institute (NFSI) as providing 'High Traction' in accordance with the ANSI/NFSI B101.1-2009
RESTROOM CLEANING
Kaivac's science-based No-Touch Cleaning systems remove soils, bacteria and other bio-pollution that traditional methods leave behind. In fact, scientific studies show that they're 60 times more efficient at reducing bacterial contamination than mops - in one-third the time.
KITCHEN CLEANING
No-Touch Cleaning systems get the grease out of grout lines and from behind stoves and other equipment. Unlike mops and wipes, they ensure fresh solution and rinse water, preventing cross-contamination from restrooms to food areas. The results are clean, safe and healthy kitchens.
CLASSROOM CLEANING
Kaivac's systems support an array of quick-connecting components to tackle all kinds of school cleaning challenges, including vac-dusting, vacuuming, washing floors and walls, erasing chalkboards and dry boards, picking up vomit and spills, cleaning lockers, and more.
CARPET CLEANING
Kaivac equipment quickly converts into a complete carpet care machine for vacuuming, extracting and spotting. For example, the system includes a quick-connect attachment that instantly transforms it into a bag-less dry vacuum. It also quickly converts to an extractor for cleaning carpet and upholstery.
STAIRWELL CLEANING
Stair treads, handrails, ceilings, walls, and corners in stairways are a haven for soils. Unlike dust and wet mops that pass over these points, Kaivac equipment deep cleans them with a spray gun, brush and blower. Then workers simply suction up the soiled solution at the bottom of the stairwell.
HALLWAY CLEANING
The patent-pending KaiAuto™ wide area squeegee enables a No-Touch Cleaning system to clean floors as deeply as an auto scrubber but in a way that actually extends the life of floor finish, while improving indoor air quality. The KaiAuto process - spray on, vacuum off - allows its finish-friendly cleaning solution to penetrate and float soils for easy removal.
10-inch reduced-size vacuum/squeegee head for hard to reach tight and narrow areas.
28-inch Wide-area Squeegee Brush
The 28-inch wide squeegee head with bristled floor brushes on the back side eliminates time wasted changing tools while cleaning floors. It's perfect for high-speed cleaning of kitchens, dining areas, hallways and other large floor spaces. Using the brush is as simple as flipping the swivel head to instantly access the heavy duty bristles. In addition, the swivel head makes it easy to reach under low obstacles to clean hard to reach areas. And, the sturdy, robust aluminum wand provides extra strength for bearing down when needed.
28-inch Wide-area Squeegee Head
The patented 28-inch wide-area squeegee head is designed for high-speed wet vacuuming of large floor areas, like kitchens, hallways, lobbies, big restrooms, gyms, fitness facilities, athletic mats and more.
Instantly transform your standard Kaivac vacuum wand into a carpet and matting extraction tool.
Kaivac's quick-connecting stainless steel extraction wand instantly transforms a No-Touch Cleaning system into a CRI (Carpet and Rug Institute) Silver-rated carpet extractor. It includes dual spray nozzles for deep industrial carpet cleaning and water removal. Now, users can clean carpets and tight areas without a dedicated extraction machine.
This wide-area dry vacuum tool eliminates the need for dust mopping and improves indoor air quality.
Kaivac's innovative new DryVac accessory makes No-Touch Cleaning even more convenient and cost-effective, eliminating the need to purchase or transport an additional vacuum cleaner.
Low-Cost high-speed rotary nozzle delivers the power of a truck mount on a portable 500 psi Kaivac No-Touch Cleaning system.
Optional spray gun featuring an extended lance and specialized nozzle for a powerful rotary spray pattern for 500 psi systems. Perfect for blasting tough soils at point-blank range.
Optional spray gun featuring a specialized nozzle for a powerful rotary spray pattern for 500 psi Kaivac No-Touch Cleaning system. Makes the chemical-free process even faster.
This portable dolly can turn your KaiVac 2150 into a janitor's cart on wheels. It's even capable of holding two Slim Jim cans or a 40 gallon square Brute can for added space.
Blast ground in dirt from grout lines and more with this tool.
The KaiSump quickly converts a No-Touch Cleaning system or other wet vacuum into a "continuous" disaster and flood recovery system. It's designed to remove high volumes of water - up to 30 gallons per minute - as rapidly as possible, saving thousands of dollars in facility damage.
Air-driven beater bar powered by vacuum airflow, not electricity.
Lightweight in-line bristled brush designed for spotting grout lines while wet vacuuming.
This patented tool provides instant chemical injection, making No-Touch Cleaning very practical and fast in small and mid-size restrooms.
Squeegee head with bristled floor brush on the back side eliminates time wasted changing tools while cleaning floors.
Large capacity, heavy duty bag carries tools and supplies. Holds up to two dozen standard rolls of toilet paper.
This quick connecting upholstery tool features stainless steel construction and allows you to spot clean irregular upholstered surfaces such as furniture and carpets. It's also great on certain hard surfaces like desktops, cafeteria chairs and tables.

Send us an Enquiry